Fast and Secure Checkouts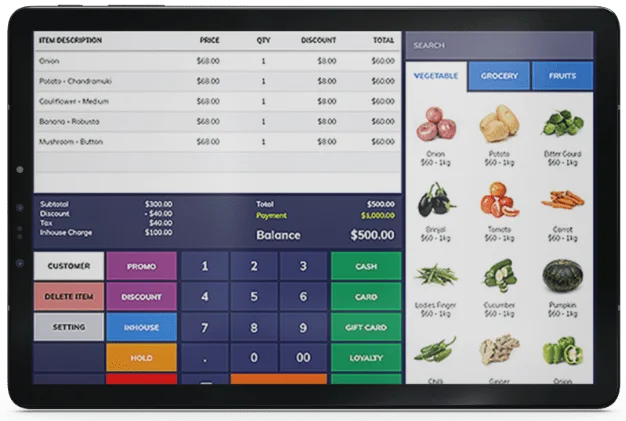 Cash Register

The cash register is a combination of disbursement transactions and funds receipt transactions. You can either add money to the drawer or remove money from the drawer as necessary.

Drawer On/Off

Our POS reflects multiple records for each kind of amount in each drawer. Each record has an opening balance, a set of movement indicators, & the closing balance.

Sales Open/Close

In the POS, sales Open/Close indicates the store is ready for customers at the start of a new business day. In 24 hour stores, the time between Business SOD & EOD is just a few seconds.
Retain Customers to Increase Revenue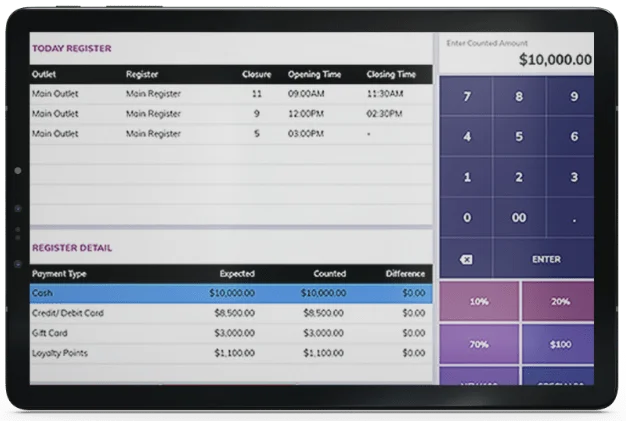 Store Promotions & Offers

All the offers and promotions can be created from our grocery store POS system. It gives retailers the flexibility to add functions for ongoing promotions, offers, or discounts to a transaction.

Loyalty Program

Our POS software for supermarkets comes with a loyalty program that allows customers to earn & accumulate rewards based on their actions like purchase items, refer friends, etc.

Gift Voucher

Our grocery retail POS software offers redemption of gift vouchers and defines how retail customers can use gift vouchers while doing any transaction.

Return and Refund

Our grocery retail POS software records the reason for the return of a line item and disposal of an item being returned by a customer.
Improve Grocery Store Productivity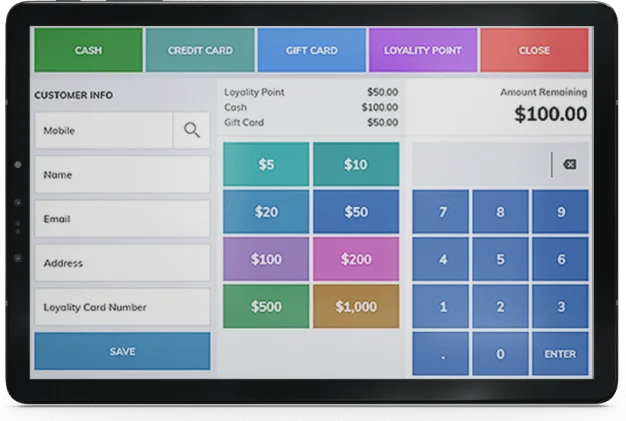 Employee Management

Our POS software for supermarkets helps you assign tasks to your employees based on hierarchy. You can assign them a workstation and store and closely monitor their activities.

Supplier Management

Our grocery store POS system can handle scenarios where you have multiple suppliers (and supplier item numbers) for one SKU or two different SKUs for one supplier item.

Merchandising Hierarchy

Our POS software allows you to define different hierarchies for different business processes. You can see how an item has been placed into a Merchandise Hierarchy Group.

Role Based Access Control

Access Control System helps POS system admin to associate an employee to a set of access privileges and assign a role to an employee.
Control Finances & Create the Right Marketing Strategy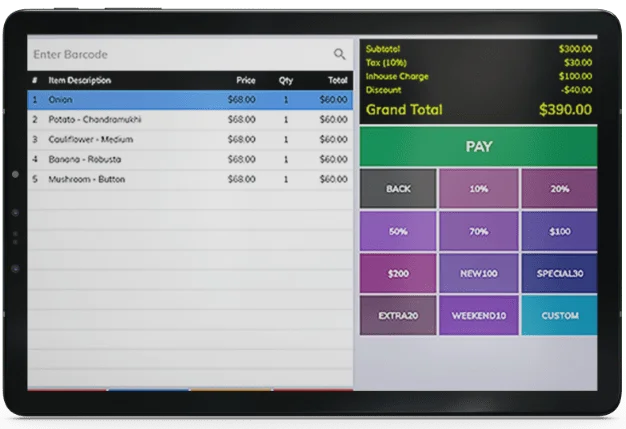 Different Pricing Levels

Our POS system for grocery stores supports different pricing levels like SKU specific pricing, mix-and-match pricing, quantity-based pricing, etc.

Tax Settings

Our grocery store POS system captures store level tax summary for a reporting period which rolls up the various sales taxes that are collected from customers & paid to suppliers.

Intuitive Reports and Analysis

Our grocery retail POS system generates sales reports to inform how your stores are performing. You can use filters to identify trends or problem areas that need attention.

Hardware Integration

Etailgrocer's POS system can be integrated with devices like personal identification data entry devices, bump bar devices, cash drawers, MSR, Key Lock, fiscal printers, scanners, etc.