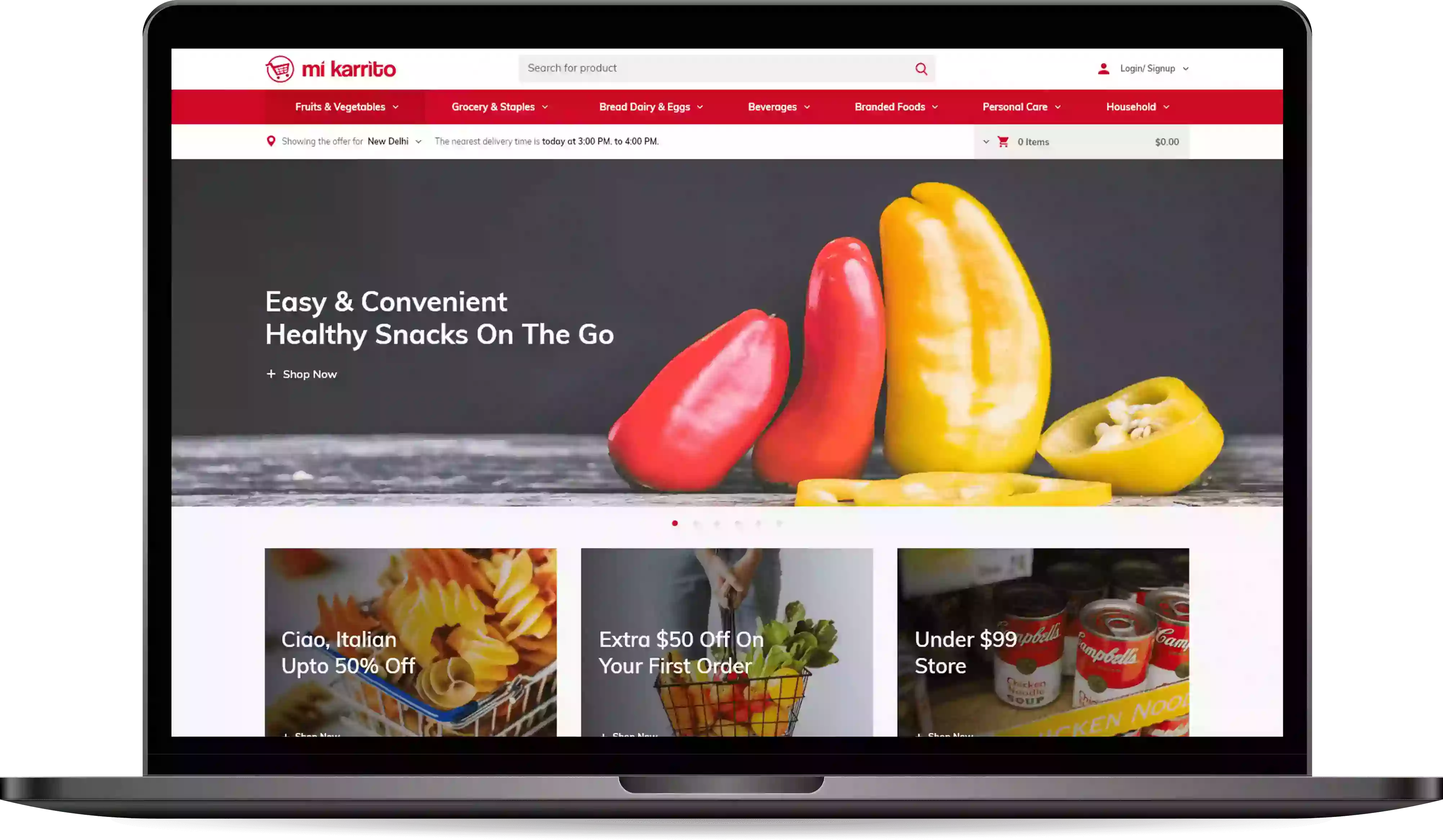 Virtual Supermarket for Anywhere,
Anytime Smart Shopping
The all-in-one grocery software designed for the success of your business! Etailgrocer's online grocery solutions take control of inventory management, customer relationship management, billing and invoice management, and delivery management of your grocery store.
Our grocery software is the perfect solution for effortless delivery. Manage product promotions, exclusive offers, loyalty programs, secure payments, and more from the dashboard of our next generation grocery store software. Enrich your grocery business with our secure, convenient, and centralized grocery software.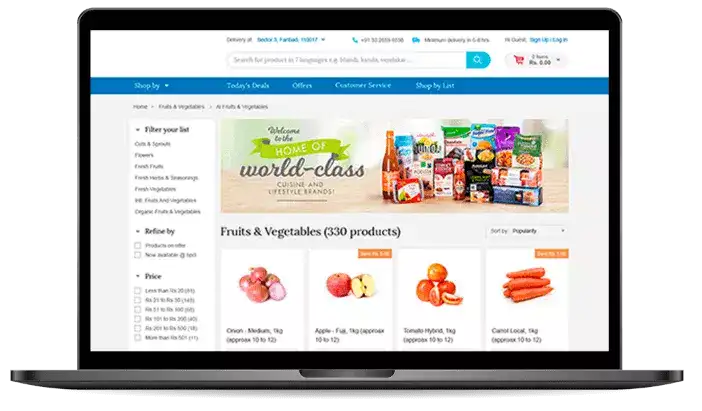 Grocery Store Software
Etailgrocer's ecommerce platform offers smart & innovative store-front features which help shoppers to easily find their desire items and check out smoothly. From Social Media Login & Account Setup to a single page checkout, our grocery ecommerce platform helps you to increase conversions rates by giving your shoppers everything they need to make an informed and confident decision.
Learn More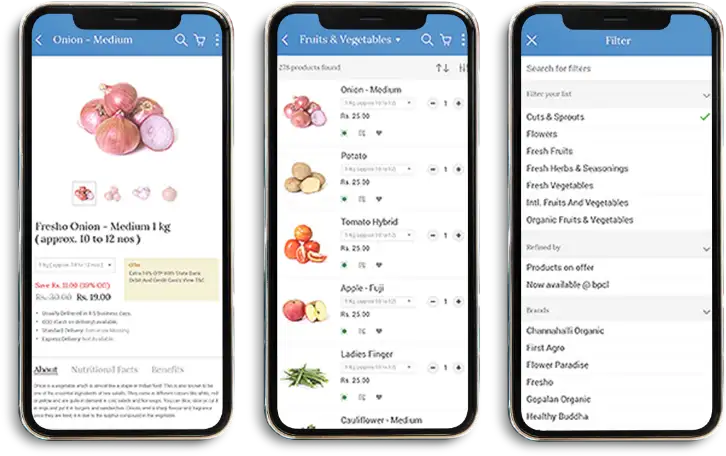 Grocery Mobile App (iOS/Android)
Let your customers access their grocery mobile app everywhere they go and ensure that you never miss out on an opportunity to sell to your customers. The mobile app easily engages with your customers, from sending out powerful push notifications based on location, to keep your customers up to date with your latest store updates.
Learn More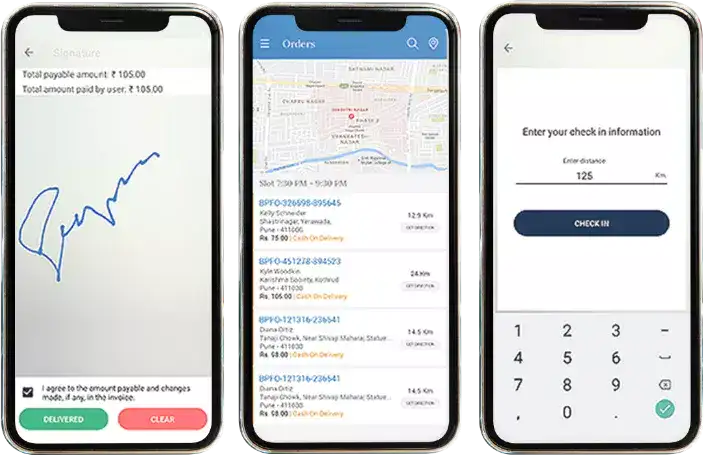 Last Mile Delivery Solution
Etailgrocer's last mile delivery solution is the fastest and the easiest way to deliver your orders to the customer's doorstep. Right from assigning a delivery person to an order to real-time tracking on transit to finally a successful completion of delivery.
Learn More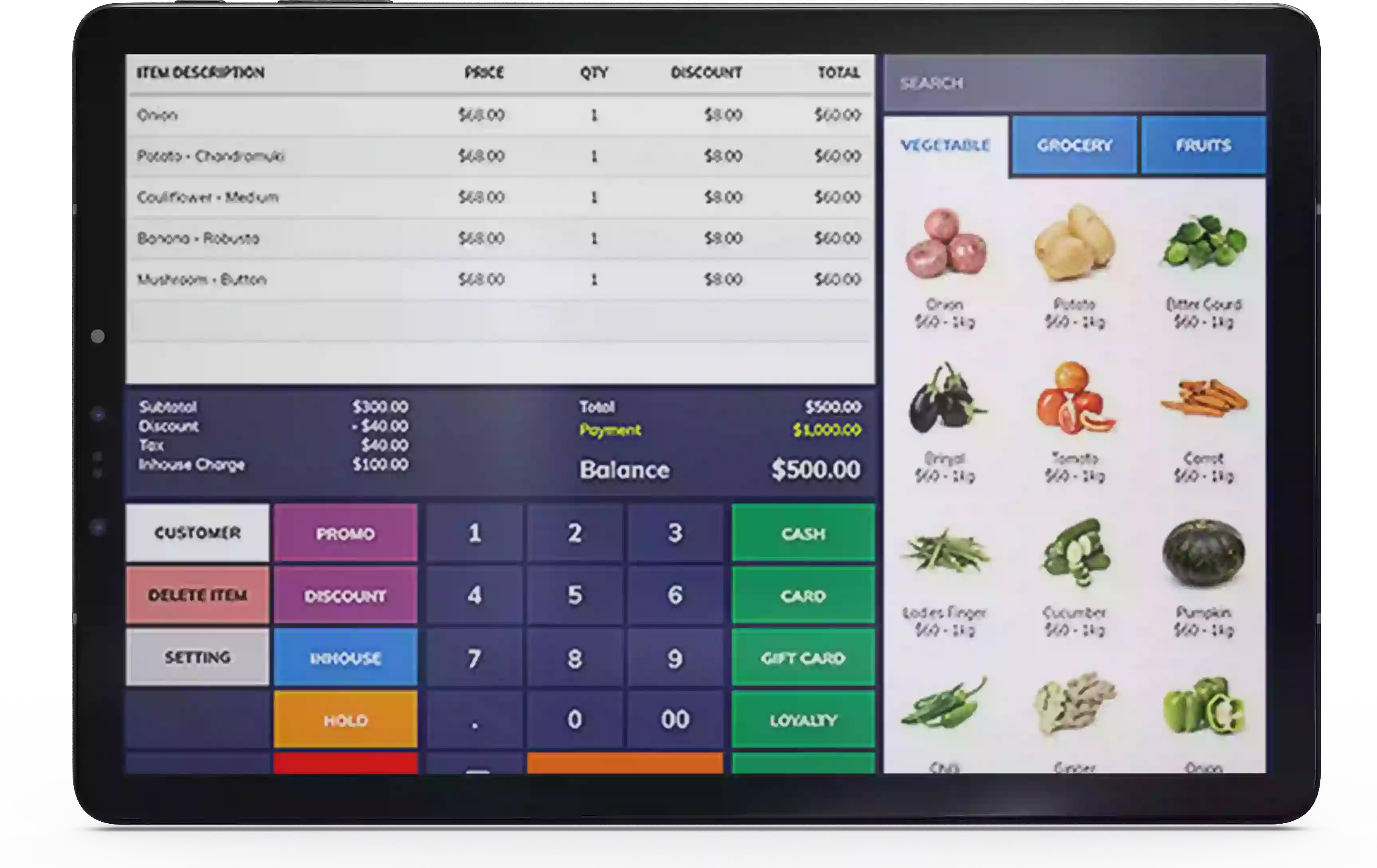 Grocery Retail POS
Etailgrocers robust grocery store POS system smoothly unifies your online and in-store sales. It easily integrates loyalty programs, exclusive offers and keeps your customers coming back. Manage multiple suppliers and SKU's from Etailgrocer's powerful POS solution.
Learn More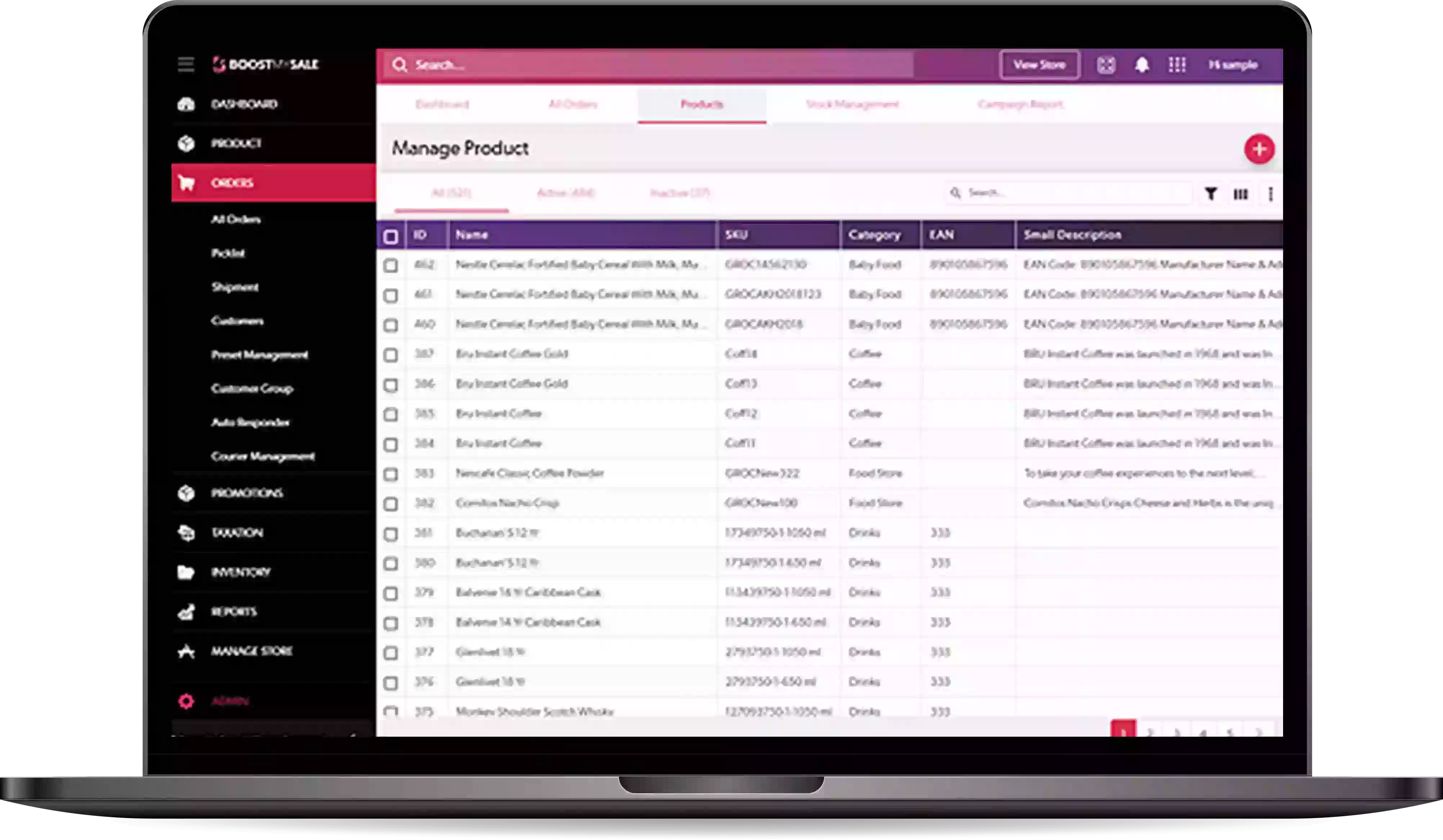 Grocery Store Inventory Management
Etailgrocer's fully secure and scalable grocery store inventory management system can be used to control your entire online business operations including the product stocks, inventory, orders customers, e-marketing & promotions, taxations, store settings and many more.
Learn More
Start your business journey with Etail Grocer
Maximize profit and grow your grocery business with our complete and integrated Grocery Solution.
Request Demo