Boost Customer Engagement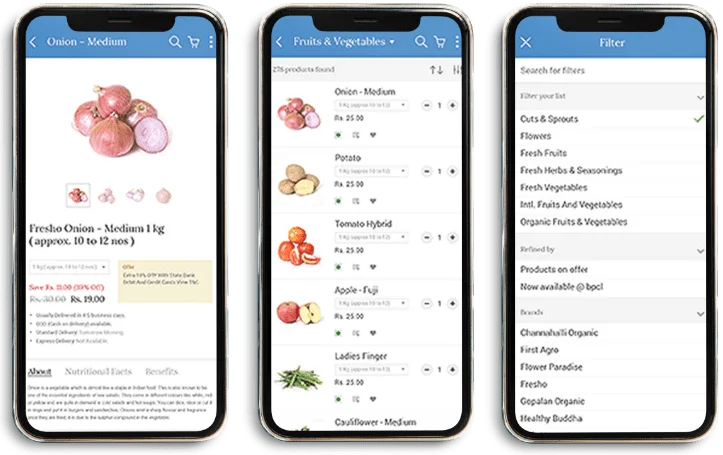 Voice-Assisted Smart Search

Our Grocery Mobile App instantly displays the matching results "as you type" or "voice search" in an autocomplete search bar using the Algolia search engine.

Products Filter & Sorting

Our Grocery Store Mobile App allows shoppers to find their preferred product by applying different filters, and search criteria.

Single-Click Cart

Our Grocery Mobile App Solution allows shoppers to automatically place an order with a single click. They can use the single-click feature to add all the products from the collection to the cart.
Multi-Platform Login & Optimum Security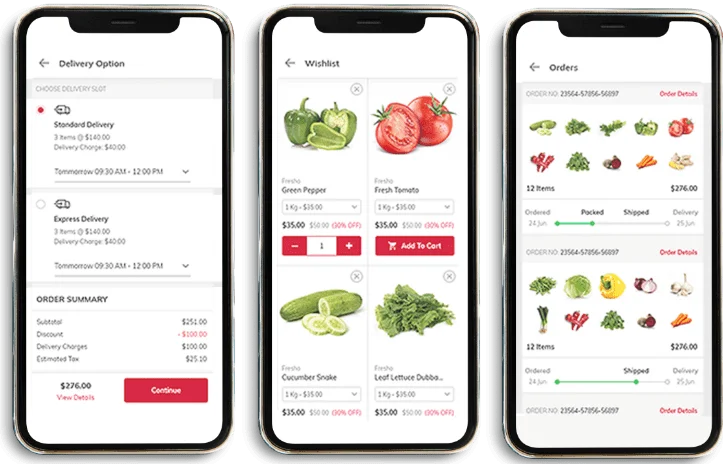 Social Media Login

Etailgrocer's Grocery Mobile App supports multiple user login options. Customers can use their Facebook, Google Plus, and other social media accounts to log in and purchase products.

Fully Secure

The checkout process & customer's sensitive data are stored encrypted so that attackers cannot simply retrieve this data.

Seamless Checkout

Etailgrocer's Grocery Store Mobile App ensures a smooth checkout process by optimizing the shopper's buying cycle consisting of multiple interconnected stages.
Build a Better Customer Relationship to Increase Sales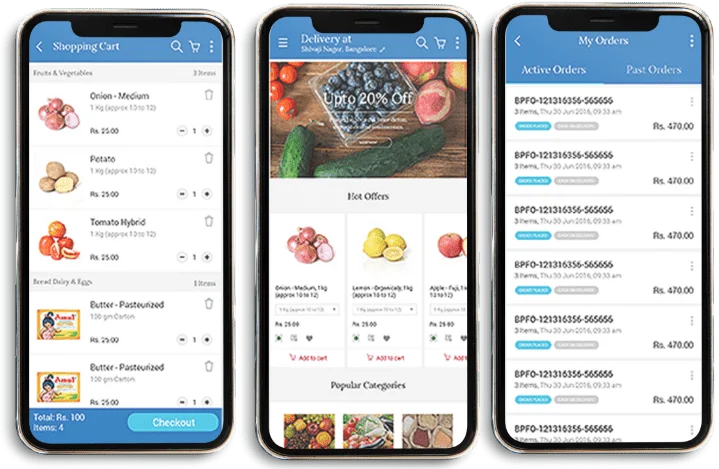 Push Notification for Promotion

Through our grocery store app for supermarkets, increase sales, and boost return customer traffic by sending targeted offers and push notifications to your customers.

Return or Refund from App

Etailgrocer's Grocery App Solution enables shoppers to return items from their Grocery Mobile App account by sending a return request to the store admin.

Support All Devices

Etailgrocer's mobile grocery app provides shoppers with a seamless experience and a consistent look across multi-devices above Android 3.1 and iOS 4.
Improve Your Stock Availability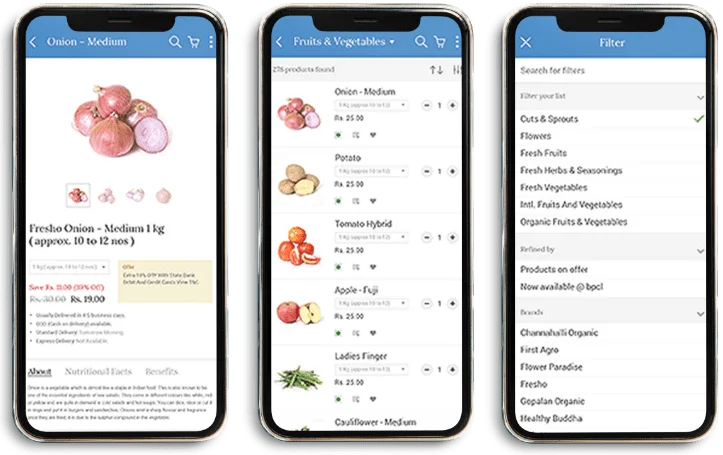 Location Based Stock Availability Checking

With our readymade Grocery Store Mobile App, display the item stocks based on the shopper's location and availability.

Offline Data Syncing

All grocery store updates & data will be automatically synchronized when the shopper moves from offline to online mode on your Grocery Mobile App.