Automate, Track & Optimize Delivery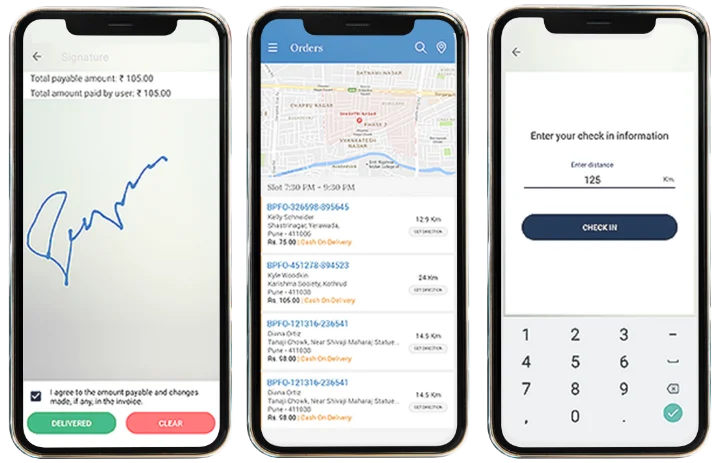 Vehicle Check-In & Check Out

Etailgrocer's last mile delivery solution allows delivery personnel to check into the app when they start delivering the assigned orders and check out when all the assigned orders are delivered.

Delivery Person Tracker in Real Time

Etailgrocer's real-time delivery tracking application tracks delivery persons with real-time vehicle tracking via GPS on Google Maps.

Distance Calculation

Etailgrocer's last mile delivery solution uses complex algorithms to accurately calculate the delivery location distance from the warehouse.

Route Optimization

Based on the delivery locations of the assigned orders, the delivery route planner automatically schedules the route in the most optimized manner.
Enhance Customer Experience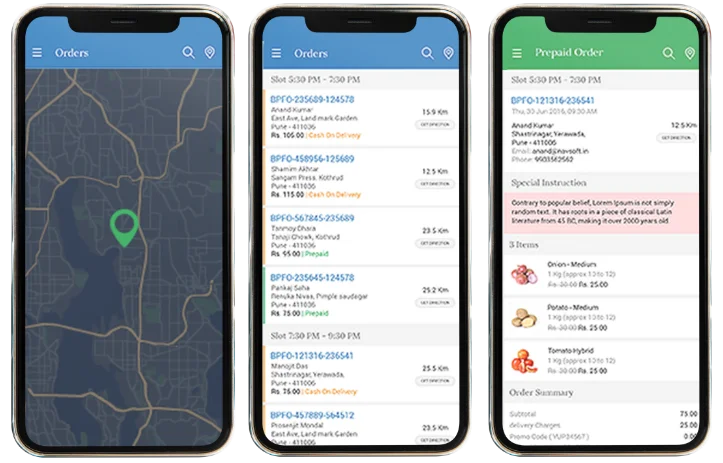 RCV Notification when Delivery Arrives

Etailgrocer's last mile delivery solution notifies recipients. They get instant and automatic notification from the delivery management software when their product is out for delivery.

Signature on App

After successful completion of delivery, customers sign on the app digitally as proof of verification and proof of proper delivery.

Return Process from App

The delivery person can start the return process of an order from the app in case the customer isn't available at the time of delivery.
Solve Problems On the Go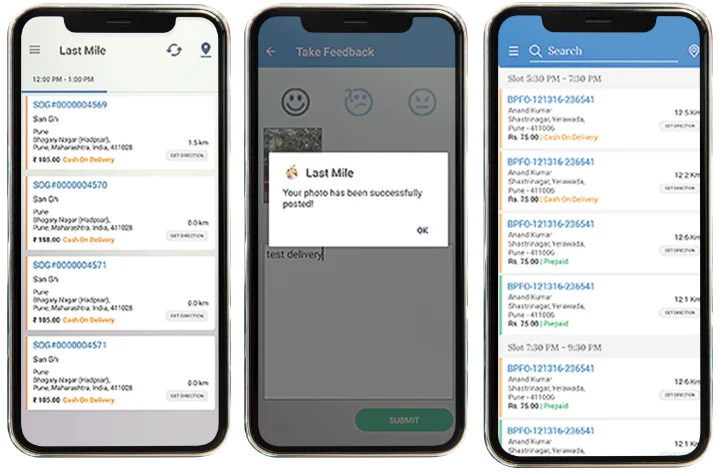 Call to Customer Service Agent

In case of any dispute in order, the delivery person can immediately connect to the customer service agent from the last mile delivery app and resolve the issue.

Manage Multiple Grocery Deliveries

Multiple grocery delivery schedules can be seamlessly managed with real-time grocery tracking, making it easy to allocate agents and ensure order fulfillment.

Cancel Order from App

Our last mile delivery management software allows delivery personnel to initiate the cancellation from the app in case the customer denies to accept the order.